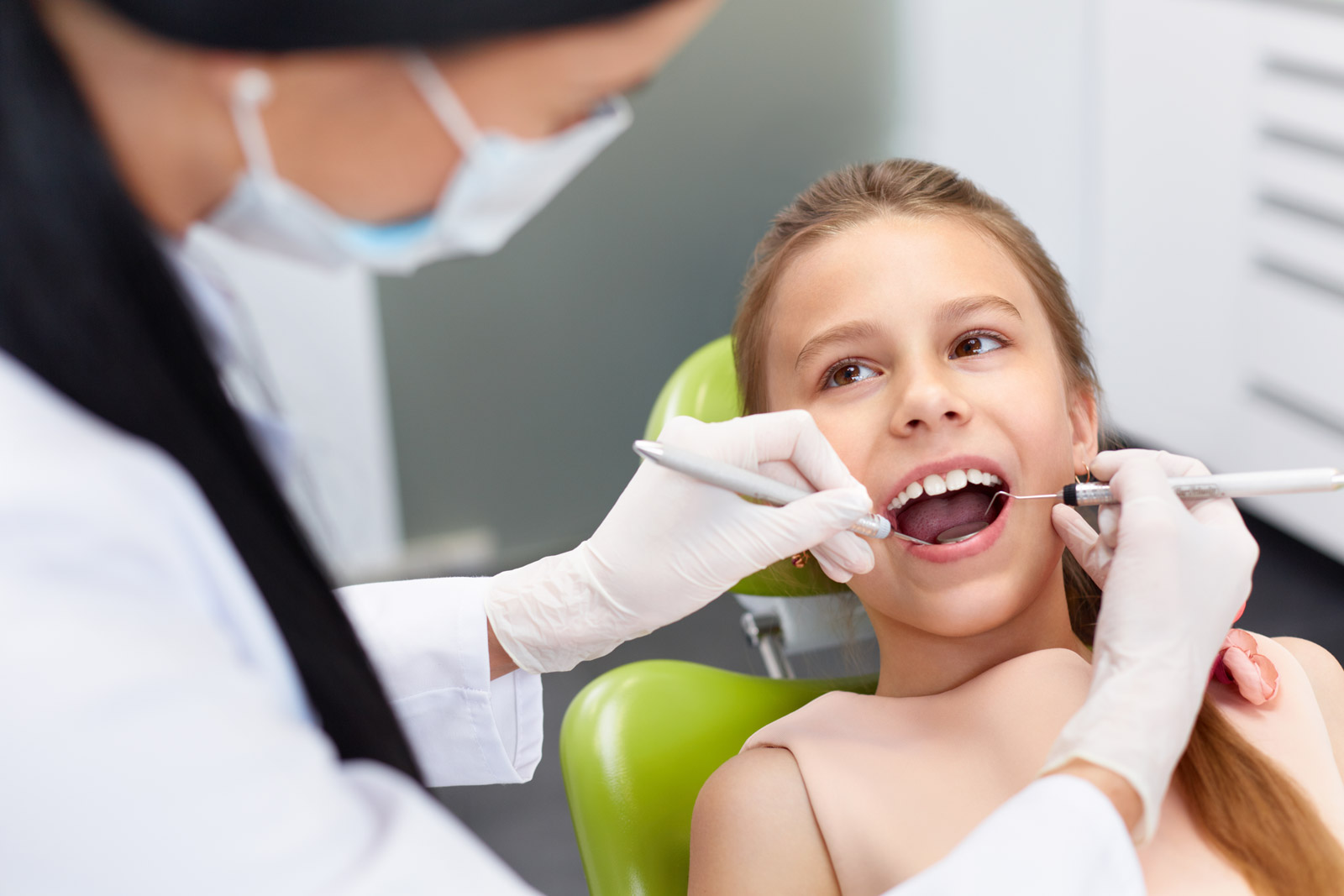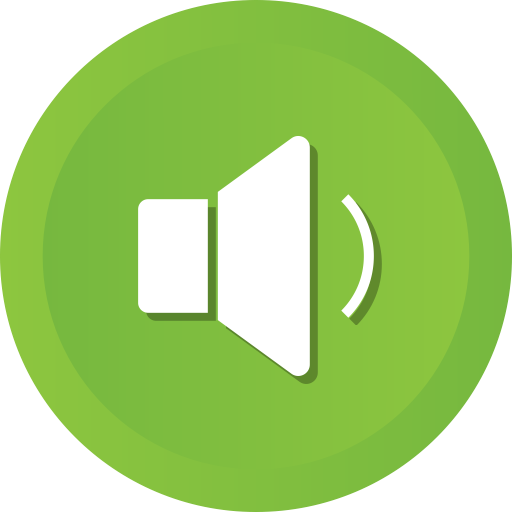 Pediatric Dentist In El Cajon
San Diego Children's Dentistry is a modern, family-friendly pediatric dental clinic, specialized in dentistry for kids.
Our office is designed with kids and families in mind. It is it designed to feel like an extension of your home and not like a regular doctors' office. From the homey living room lobby, to the iPads and TVs above the chairs, and even the comfortable treatment benches where kids can relax while they receive treatment, your children will feel right at home.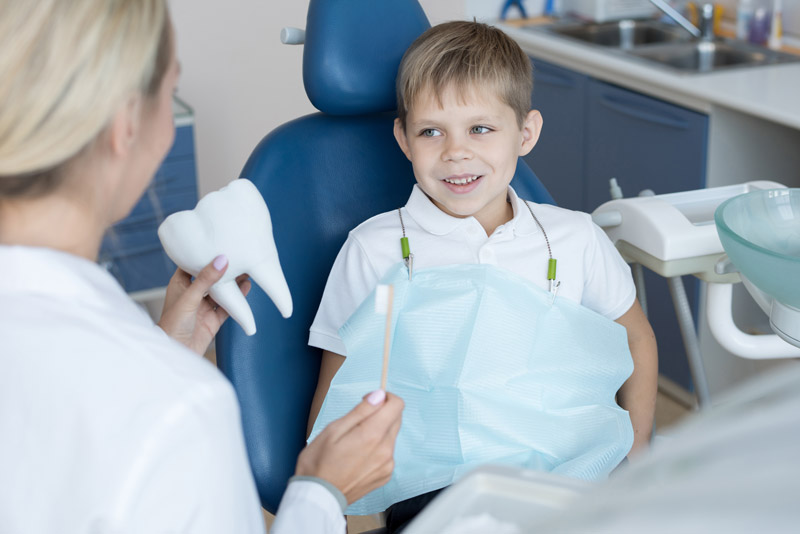 Proudly serving the El Cajon, and San Diego Metro area.
Dental Insurance Options
San Diego Children's Dentistry accepts most insurance plans, major credit cards, and even an in-office savings plan.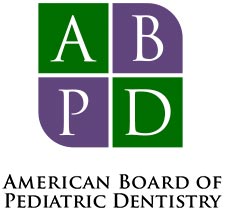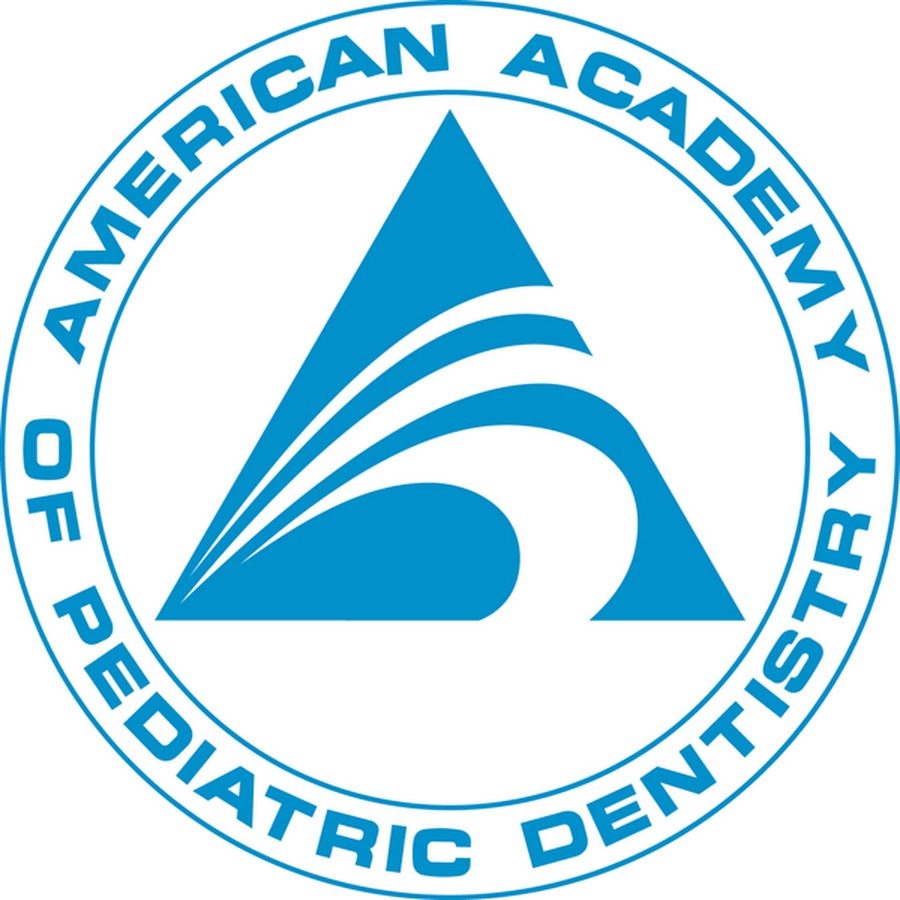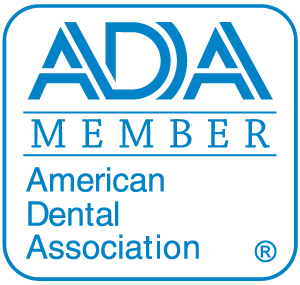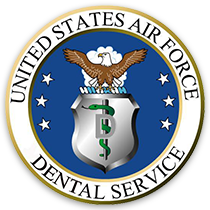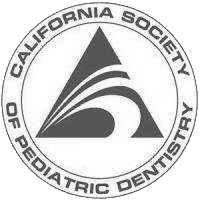 When to Bring Children to the Dentist
You might not think it's important to take kids to the dentist until permanent teeth start to appear, or at least until they have the motor skills to handle a toothbrush, but this is a mistake.  The earlier you introduce your children to a pediatric dentist and dental care in general, the more comfortable they'll be with dental visits, and the better chance they'll have to develop healthy habits for life.
When should you visit the qualified dentists at San Diego Children's Dentistry?  According to the American Dental Association (ADA), a child's "first dental visit should occur within six months after the baby's first tooth appears, but no later than the child's first birthday".
As a parent, you face a steep learning curve that includes feeding, bathing, and caring for your infant.  While dental care may take the back seat initially, it's important that you don't neglect your children's oral health.
You should start cleaning their mouths right away with a soft, clean cloth, and begin brushing with a baby toothbrush when their first teeth erupt.  Soon after, it's time for a first dental visit, where the caring and qualified pediatric dentists at San Diego Children's Dentistry can guide you through what to expect, how to care for your baby's teeth, and how often to schedule visits.
The Importance of Teaching Good Oral Hygiene Habits
Caring for children's baby teeth is more important than you can imagine.  As a parent, you naturally want the best for your kids, and San Diego Children's Dentistry is here to help, starting with instilling good oral hygiene habits like proper brushing and flossing after meals.
Why is proper dental care from a young age so important?  There are several reasons.  First and foremost, you don't want your kids to suffer, and cavities can cause them pain and even lead to problems with speech development or eating.
In addition, oral health concerns like tooth decay and gum disease can impact the health of future, permanent teeth that will replace baby teeth when they fall out.  In order to ensure optimal oral health for life, you need to instill good oral hygiene habits in children early.  With the help of your talented pediatric dentist at San Diego Children's Dentistry, you can get the advice you need to help your children learn and practice good oral hygiene now and in the future.
A Comfortable and Pleasant Experience for Your Children
It's only natural to worry about how your kids will respond to the dentist during their first visit, but keep in mind that your anxieties could transfer to your children.  It's important that you remain calm so we have a chance to show your children just how pleasant a dental visit can be.
Our offices are designed to be kid friendly, with a warm and welcoming atmosphere that puts children at ease.  In addition, the entire team at San Diego Children's Dentistry is committed to creating a comfortable and pleasant experience for your kids.
Our kind, patient, and gentle staff offers not only comprehensive dental care, but also a compassionate demeanor intended to help kids remain calm and comfortable, and even enjoy themselves.  With your cooperation, we have the best opportunity to provide the essential dental care your children need in a safe and welcoming environment that they'll look forward to visiting.
Getting your child acquainted with oral hygiene and comfortable with the dentist is incredibly important if you want them to maintain great oral health throughout their lives, but it's not all on you to make that happen. It's also on the dentist you bring them to.
Read More